With a KWIC High Speed Internet connection , you can stream all your favourite movies, download all your favourite music, or game to your heart's content. Choose KWIC Internet, because we deliver service that is backed up by quality technical support.
Is your current internet provider promising high-speed service but only delivering slow speeds for top dollar? If you're tired of paying for intermittent service and bills that just don't add up, discover the KWIC difference. With KWIC Internet, you can say goodbye to unreliable and sluggish service and hello to industry-leading speeds and affordable rates. Available throughout Ontario, KWIC Internet is proud to be providing top-of-the-line residential and business internet access to our customers.
FAQ for rural internet:
Rural internet is delivered through several methods. The most common method is what's known as fixed wireless. In a fixed wireless network, a central transmission point (usually a communications tower) uses antennas to communicate wirelessly with equipment installed outside a user's home or business. The wireless communication relies on radio-frequency link to function, and usually needs a clear or only lightly obstructed line of sight to the transmission point. A cable comes inside from the outdoor equipment and plugs into your Wi-Fi router or home network to provide you with internet access. Some rural internet providers in Ontario offer wired options, such as DSL, cable, or fibre, but fixed wireless is the most common method.
In the internet world, there are two ways to measure speed: a peak up-to number on paper, and the feeling you have of using the service. In most cases, rural internet options will not reach the super-fast peak speeds quoted on wired connection types like cable and fibre. However, that doesn't mean rural internet isn't fast. Consider this: most internet-using households need less than 10Mbps of consistently available bandwidth during peak hours, with overhead available for downloads and to ensure browsing is responsive and consistent. Larger numbers like 300 or 500Mbps are attention-grabbing, but most users simply don't need all that speed.

In our opinion, a better question to ask is this: Will my rural internet connection provide me the speed and consistency I'm paying for? With KWIC the answer is simple: yes!
Will rural internet let me watch movies?
When choosing a service from rural internet providers in Ontario, you need to select a plan that suits your needs. A variety of options are normally available, but you should be aware of the differences. A rural high-speed internet plan using phone lines isn't the same as rural wireless internet, for example, as the former will probably offer only limited speed if your location is outside of the nearest town.

You should also consider speeds. For a light user who checks email and news, our basic plan here at KWIC will work perfectly. For a family using multiple devices and/or screens at the same time, a 15Mbps plan is our recommended starting point, and our 25Mbps plan is a great upgrade to really help you get the most from your connection. With a plan that suits your needs, you will be able to stream to your heart's content without worrying about stuttering, reduced resolution, or slowdowns.

One thing to watch out for, though, is that illegal or gray-market TV/movie streaming services promise top-quality but, in reality, are delivering pirated content over unreliable source networks. No amount of rural internet speed makes up for a bad source. We're always happy to help with questions on this and other technical items, should you need assistance.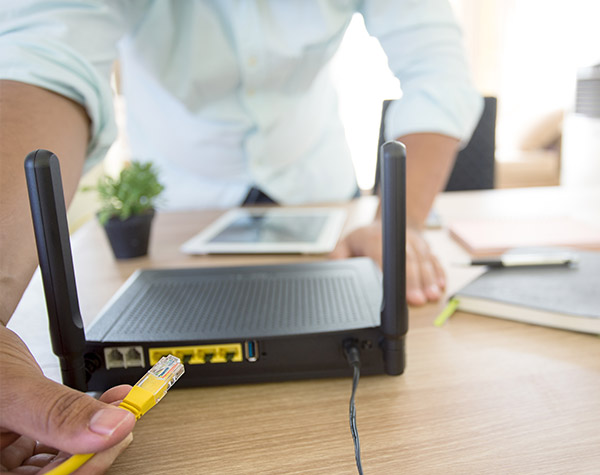 KWIC Features
All of our packages include:
Webmail access
Spam and virus email protection
Technical support
---
What Do KWIC Customers Say?
Have Questions?
Please fill out the form below if you would like to contact us by email. All fields are required. We will respond to your inquiry as soon as possible.